Watch Natalie Portman in 'Vox Lux' Online Exclusive Clip: Rebirth
Fri, 07 Dec 2018 18:00:00 GMT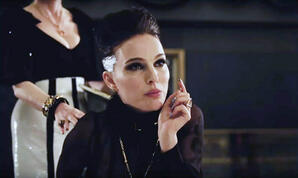 In Vox Lux, Natalie Portman portrays Celeste, a famed pop star who burst into stardom as a teenager. Now raising her own teenage daughter, she is struggling to navigate a career that has been plagued with scandals. Part of Celeste's troubles stem from her dealings with the press. Our online-exclusive clip captures an interview with a journalist that quickly becomes feisty as the testy pop star endeavors to remain positive when a past scandal is brought up. Spoiler: she doesn't quite...
'A Star Is Born' Returns to Theaters for IMAX Screenings with New Bonus Footage
Fri, 07 Dec 2018 18:00:00 GMT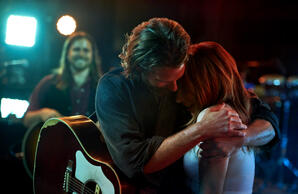 Bradley Cooper's directorial debut, A Star Is Born, is a powerful emotional experience that has won acclaim from critics. It's also proven to be quite popular with audiences worldwide, earning more than $360 million to date. What makes the film special? No doubt it's a combination of factors, starting with Cooper himself. He stars as Jack, a longtime singer and songwriter who has enjoyed much success, but finds himself struggling with age and addiction. Then he discovers Ally,...
First 'Avengers: Endgame' Trailer Arrives as Release Date Moves Up; Here's Everything We Know
Fri, 07 Dec 2018 17:31:42 GMT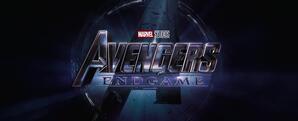 Ever since the devastating ending of Avengers: Infinity War, moviegoers have been dying to see what happens next and find out just what's become of not only half of Earth's Mightiest Heroes, but the whole Marvel Cinematic Universe. The fourth crossover tentpole of the franchise, Avengers: Endgame, will see theatrical release just under a year later, hopefully with all our questions answered. The first trailer for Endgame has now arrived to give fans hope that the surviving...
Director Christian Rivers Talks 'Mortal Engines' VFX Challenges; Here's Everything We Know
Thu, 06 Dec 2018 18:12:46 GMT Universal Pictures has pulled back the curtains on Mortal Engines, a steampunk fantasy film presented by Peter Jackson. Jackson is also responsible for the film's screenplay alongside writing partners Fran Walsh and Philippa Boyens, the trio behind The Lord of the Rings. Mortal Engines promises to be one of the biggest special effects spectacles of the year, and ahead of the release, we chatted with director Christian Rivers about the challenges of creating the movie's villain,...
2019 Golden Globe Award Nominations: 'Vice' and 'The Favourite' Lead All as 'Black Panther' Makes History
Thu, 06 Dec 2018 14:33:37 GMT The nominees for the 76th Golden Globe Awards were announced this morning in Hollywood, bringing the best in movies and television from 2018 to the forefront of awards season. We already learned this week that Sandra Oh and Andy Samberg will host the awards ceremony when it's televised on NBC on January 6, 2019. Oh will be the first Asian woman to host a major awards show. Among the happy surprises are multiple nominations for Black Panther, including a nod for Best Picture - Drama. This...
Tessa Thompson: On Rediscovering and Reentering Bianca for Creed II
Tue, 04 Dec 2018 23:32:52 GMT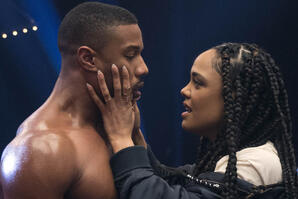 © 2018 Metro-Goldwyn-Mayer Pictures Inc. All Rights Reserved. Tessa Thompson is one of the most recognizable faces in Hollywood these days. Between her entertaining turn on the big screen in Thor: Ragnarok as the enigmatic Valkyrie to her attention-grabbing performance on the small screen in HBO's Westworld as the scheming corporate operative Charlotte Hale, not to mention her provocative appearance in Janelle Monáe's music video, "Pynk"),...
'Captain Marvel' Set Visit and Interview: The Marvel-ous Miss Larson
Tue, 04 Dec 2018 14:00:00 GMT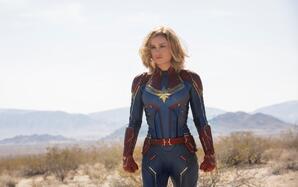 At a recent visit to the set of Marvel's highly anticipated Captain Marvel, Fandango had a chance to discover from star Brie Larson what it is like playing Carol Danvers, one of Marvel's most powerful superheroes and, arguably, the mightiest Avenger. Acting since the age of six, when she became the youngest student ever admitted to the American Conservatory Theater in San Francisco, Larson eventually moved with her mother and sister to Los Angeles. Primarily homeschooled,...
Next 3 Major Awards Contenders: 'Mary Queen of Scots,' 'If Beale Street Could Talk,' 'Vice'
Mon, 03 Dec 2018 17:14:57 GMT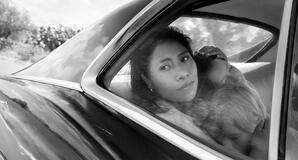 We are well into awards season, that special time of year when more high-quality dramas than usual take their place in movie theaters alongside action blockbusters, broad comedies and family adventures. Often set in the past, such awards contenders draw appreciative audiences who welcome a change in pace from typical fare on the big screen. Recent releases include Roma (pictured above), inspired by filmmaker Alfonso Cuarón's own youth in Mexico; historical comedy-drama The...
The Week in Movie News: Holiday Movie Guide, First Look at 'Artemis Fowl' and More
Fri, 30 Nov 2018 22:25:47 GMT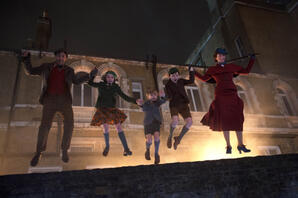 Need a quick recap of the past week in movie news? Here are the highlights: EXCLUSIVE MOVIE GUIDE The movies to see this holiday season: We highlight 21 big movies worthy of your attention through the end of the year, from holiday family fare to the most notable awards contenders. Check out our slideshow guide to this season's movies, including Mary Poppins Returns, here. BEHIND-THE-SCENES REPORT The fantasy world of Artemis Fowl: We...