Next 3 Long-awaited Sequels: 'The Girl in the Spider's Web,' 'Mary Poppins Returns,' 'Zombieland 2'
Mon, 22 Oct 2018 16:41:47 GMT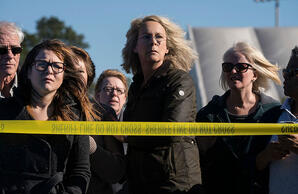 Jamie Lee Curtis returns as Laurie Strode in David Gordon Green's Halloween (above), a sequel that arrives 40 years after John Carpenter's classic original. Defying modest expectations, the low-budget thriller earned the best opening weekend in the history of the horror franchise, taking in an estimated $77.5 million at the box office; critical reaction has been favorable as well. Halloween picks up 40 years after the events in the original, ignoring everything that happened in all...
The Week in Movie News: Idris Elba Joins 'Cats,' the Warrens Return in 'Annabelle 3' and More
Fri, 19 Oct 2018 21:49:41 GMT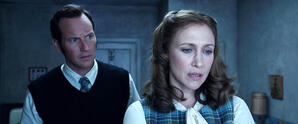 Need a quick recap of the past week in movie news? Here are the highlights: GREAT NEWS The Warrens return to the Conjuring Universe: Vera Farmiga and Patrick Wilson will star in Annabelle 3, reprising their roles as Lorraine and Ed Warren from the first two Conjuring movies. Read everything we know about the spin-off sequel here. SURPRISING NEWS Idris Elba joins Cats: Idris Elba, who broke out as a bad...
Watch Exclusive 'Overlord' Featurette: Tickets On Sale Now!
Fri, 19 Oct 2018 16:00:00 GMT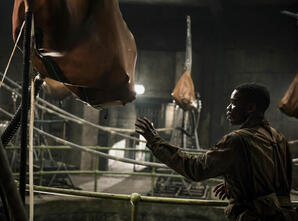 As if parachuting behind enemy lines during wartime wasn't sufficiently terrifying, the young soldiers in Overlord soon find themselves confronting something even more horrifying. Wyatt Russell, Jovan Adepo, Bokeem Woodbine, John Magaro, Mathilde Ollivier and Pilou Asbaek star in the new thriller from producer J.J. Abrams. "It starts as a straight war movie," notes Abrams in our exclusive featurette. "You add on this mad, crazy horror element," says director Julius...
Watch Exclusive 'Can You Ever Forgive Me?' Featurette: Becoming Lee
Thu, 18 Oct 2018 17:00:00 GMT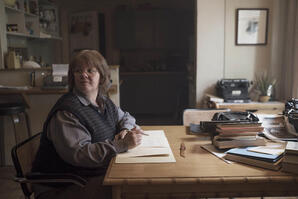 Well into a successful career, magazine writer and celebrity biographer Lee Israel (Melissa McCarthy) fell out of favor with readers and publishers. Desperate to make a living, she seized on the idea of forging letters from famous people. It worked … for a while. Based on true events, Can You Ever Forgive Me? tells Israel's real-life story. In our exclusive featurette, McCarthy explains why she was drawn to the "complicated character" and wants people to see her...
'The Curse of La Llorona' Trailer Introduces the Terrifying "Weeping Woman"; Here's Everything We Know
Thu, 18 Oct 2018 16:32:49 GMT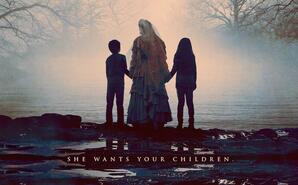 Between the Saw series, the Insidious movies and The Conjuring Universe, James Wan has become one of history's greatest horror franchise producers. Now he's shepherding another to theaters, if The Curse of La Llorona proves as successful as all his other brands. There's already been enough confidence in the upcoming feature for Wan to pluck its director for The Conjuring 3. The first teaser trailer for La Llorona further promises something to look forward to, especially for...
Idris Elba to Play Another Villain in 'Cats'; Here's Everything We Know
Wed, 17 Oct 2018 16:52:07 GMT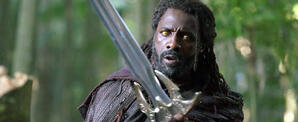 Broadway fans who also love movies have a lot to anticipate. Not only has Lin-Manuel Miranda set his directorial debut with an adaptation of Jonathan Larson's autobiographical show Tick, Tick...Boom!, but there is also finally a Cats movie on its way. Andrew Lloyd Webber's long-running musical was announced for the big screen back in 2016; the movie is now gearing up with a cast list. The latest comes from Variety, which reports Idris Elba is in final negotiations to join the...
Patrick Wilson, Vera Farmiga Join 'Annabelle 3'; Here's Everything We Know
Wed, 17 Oct 2018 16:31:32 GMT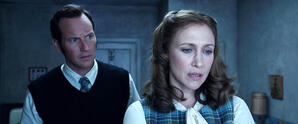 We were first introduced to a diabolical doll named Annabelle in The Conjuring. Patrick Wilson and Vera Farmiga starred as experienced paranormal investigators Ed and Lorraine Warren, who were called upon to help a Rhode Island family in 1971. The horror thriller was a breakout success, leading to the spin-off feature Annabelle. That film was also quite popular, inspiring a prequel, Annabelle: Creation that explored the doll's origins, as well as a promised third installment in the...
Watch 'Fantastic Beasts: The Crimes of Grindelwald' Video: See the Movie Early at Fantastic Fandom Event
Tue, 16 Oct 2018 17:00:00 GMT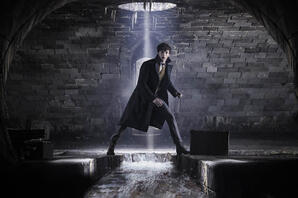 Our initial focus in Fantastic Beasts: The Crimes of Grindelwald shifts away from the heroic Newt Scamander (Eddie Redmayne) toward the darker side of the magical realm created by J.K. Rowling. This time, the dark wizard Gellert Grindelwald (Johnny Depp) commands attention as the adventure continues in Europe. As Rowling explains in a new video, Grindelwald must answer for the crimes he has committed. Meanwhile, Credence Barebone (Ezra Miller), who previously wreaked much havoc, is now...
Watch Exclusive Clip From 'The Oath': Wishes I Would
Mon, 15 Oct 2018 17:00:00 GMT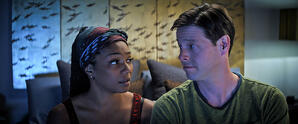 Outrage turns to affection in our exclusive clip from The Oath. Ike Barinholtz and Tiffany Haddish star as a loving couple who will soon face the biggest challenge of their lives. As our clip demonstrates, they are a fun couple who are in agreement on most things, including their views on the modern political scene. When their family arrives for a visit during the holidays, however, their vastly different perspective threatens to tear apart the fabric of the universe! Or, at the very least,...