Watch Exclusive 'Richard Jewell' Featurette: Making 'Richard Jewell'
Wed, 04 Dec 2019 17:00:00 GMT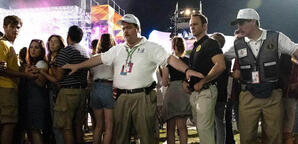 Declared a hero after he saved untold lives during the 1996 Summer Olympics, an unassuming security guard found himself falsely accused of a heinous crime shortly thereafter. Clint Eastwood's latest charged drama, Richard Jewell, pierces the veil of untruth that was unfairly placed upon the titular security guard (Paul Walter Hauser), examining the fight to clear his name, led by attorney Watson Bryant (Sam Rockwell). Jon Hamm, Olivia Wilde and Kathy Bates also star. In our exclusive...
Know Before You Go: 'Little Women'
Mon, 02 Dec 2019 22:53:54 GMT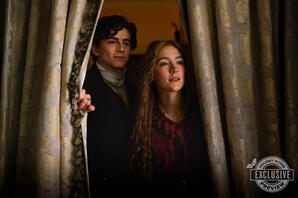 Loosely based on the life of author Louisa May Alcott and her three sisters, Little Women has proven to be a timeless literary classic. Now a fresh, warm, all-new adaptation is on its way to the big screen from an acclaimed filmmaker and it's filled with exquisite performances. Here's what you need to know before you go see Little Women in theaters. What is this based on and what is the basic story? Originally published in two volumes in 1868 and 1869, the acclaimed...
Next 3 Best Picture Contenders: 'Richard Jewell,' '1917,' 'Little Women'
Mon, 02 Dec 2019 21:59:20 GMT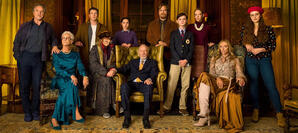 Daniel Craig leads an ensemble cast in Rian Johnson's marvelous suspense thriller Knives Out, a clever mystery that moves so fast that you need to see it twice just to uncover all the twists and turns. It's a thoroughly engaging and refreshing mystery, featuring Chris Evans, Jamie Lee Curtis, Michael Shannon and Toni Collette as the privileged members of a wealthy family who may or may not have committed a heinous crime. Ana de Armas provides key support to Daniel Craig, a brilliant...
'Spies in Disguise' Tickets Now on Sale; Watch Exclusive Clip
Mon, 02 Dec 2019 17:00:00 GMT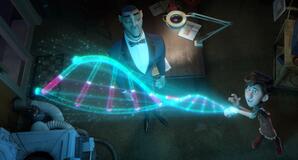 Tickets are now on sale to see super-spy Lance Sterling (Will Smith) and super-scientist Walter Beckett (Tom Holland) team up to save the world in the animated comedy-thriller Spies in Disguise. What makes this an especially high-flying adventure is that the scientist transforms the spy into a winged creature, known in common terms as, er, a pigeon! Actually, real-life pigeons have played an important, if sometimes secret role in past conflicts, so it's not as outlandish as it may sound...
Watch Exclusive 'Harriet' Featurette: Inspiration
Fri, 29 Nov 2019 18:00:00 GMT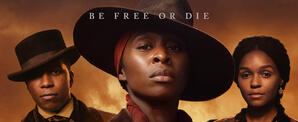 Based on a true story, Cynthia Erivo stars in Harriet as an extraordinary woman. Escaping from slavery along a dangerous path, she returned again and again to rescue many other enslaved people, transforming herself into an inspiring and iconic hero. Janelle Monáe costars in the film as Marie Buchanon, a brave, elegant woman who provides a place of refuge for individuals newly-freed from slavery. In our exclusive video, Monáe eloquently explains why she has been inspired by...
Watch 'Three Christs' Exclusive Trailer Debut
Mon, 25 Nov 2019 17:00:00 GMT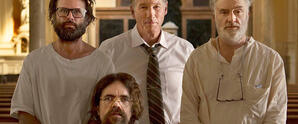 After he leaves a prestigious teaching position, Dr. Alan Stone (Richard Gere) takes on a surprising new challenge in the darkly comic and intensely dramatic Three Christs, set in the late 1950s. Dr. Stone begins working with Joseph (Peter Dinklage), Leon (Walton Goggins) and Clyde (Bradley Whitford), three men who each sincerely believes himself to be Jesus Christ, Son of God. Rather than follow a traditional course of treatment, however, Dr. Stone has something else in mind that he hopes...
Next 3 Major Family Adventures: 'Jumanji: The Next Level,' 'Cats,' 'Spies in Disguise'
Mon, 25 Nov 2019 16:00:00 GMT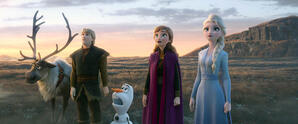 In the new adventure Frozen II, Elsa (Idina Menzel) and her sister Anna (Kristen Bell) journey to a strange land on an epic quest in search of the source of Elsa's magical power, accompanied by Kristoff (Jonathan Groff), Olaf (Josh Gad) and devoted reindeer Sven. Together, they form an unconventional yet trustworthy family unit, which is tested by what they discover along the way. Real-life families flocked to see Frozen II in theaters over the weekend and will undoubtedly continue to do...
The Week in Movie News: 'Star Trek 4' Beams Up a New Director, Nicolas Cage to Play Nicolas Cage and More
Fri, 22 Nov 2019 23:10:08 GMT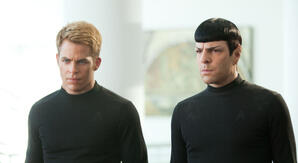 Need a quick recap of the past week in movie news? Here are the highlights: ] Noah Hawley to direct Star Trek 4: Author turned TV showrunner turned filmmaker Noah Hawley, who is best known for the series Fargo and Legion and who just made his feature debut with Lucy in the Sky, has been selected to direct the next Star Trek movie. Deadline reported the news on the sequel, which will bring back the Chris Pine-led crew of the Enterprise. Abe Forsythe to...
The Week in Movie Trailers: Harrison Ford in 'The Call of the Wild,' Another Look at 'Cats' and More
Fri, 22 Nov 2019 22:55:39 GMT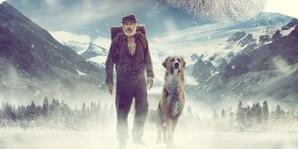 MUST-WATCH TRAILERS The Call of the Wild takes us north: Fox released the first trailer for the latest adaptation of Jack London's legendary novel The Call of the Wild. This version of the Alaskan survival tale stars Harrison Ford alongside his canine best friend. Check out the spot below and see the movie in theaters on February 21, 2020. Emma looks delightful: Speaking of movies adapted from classic literature, Focus Features shared a teaser...