'Crawl' Tickets Now on Sale: Watch Exclusive Clip
Wed, 26 Jun 2019 20:00:00 GMT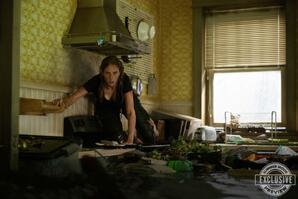 In Crawl, a new thriller from producer Sam Raimi (Don't Breathe) and director Alexandre Aja (The Hills Have Eyes), familial bonds are sorely tested. A powerful hurricane heads towards Florida, prompting the young and determined Haley (Kaya Scodelario) to make a desperate search for her missing father (Barry Pepper). As our exclusive clip reveals, Haley locates her father, who scrambles aboard her tiny boat as the storm rages around them. Yet their troubles are just beginning, as a levee...
Next 3 Pixar Movies: 'Onward,' 'Soul,' ???
Tue, 25 Jun 2019 17:06:49 GMT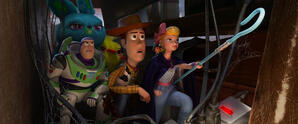 The marvelously amusing and touching Toy Story 4 proved once again that Pixar has the right stuff when it comes to combining heart and humor in its character-based animated films. As the closing credits rolled, it was difficult not to shed a tear or two, which we could then wipe away with laughter and fond memories of a wonderful shared adventure. Naturally, that leads us to wonder what Pixar will do next. We've gathered information on their next three projects. Onward The...
Exclusive 'Yesterday' Featurette: Richard and Danny
Tue, 25 Jun 2019 17:00:00 GMT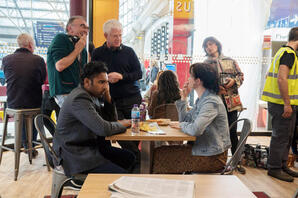 Imagine a world without The Beatles. Now imagine you're the only person in the world who remembers the legendary music group that defined a generation. In Yesterday, a struggling singer and songwriter (Himesh Patel) wakes up one day to discover exactly that situation. His longtime friend Ellie (Lily James) stands by to help him through the many comic and romantic dilemmas that he faces, while a high-powered business manager (Kate McKinnon) takes a sudden interest in his work. In our...
Today in Movie Culture: 'Toy Story 4' Easter Eggs, the Difference Between Disney and Pixar Villains and More
Mon, 24 Jun 2019 21:00:36 GMT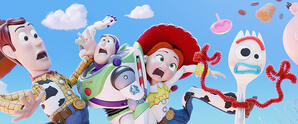 Here are a bunch of little bites to satisfy your hunger for movie culture: Easter Eggs of the Day: Toy Story 4 features references to every Pixar movie, plus tons of other classic films and fellow Disney titles. How many did you spot on your own? Insider presents a guide to all the Easter eggs they found, and since their tally is only up to 33, they're sure to have missed a bunch, too: Re-created Movie Trailer of the Day: Toy Story 4 is about...
Exclusive Interview: Jon Favreau on 'The Lion King'
Mon, 24 Jun 2019 13:00:58 GMT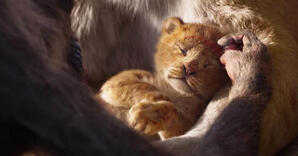 Can you feel the love approaching? That's Disney's new version of The Lion King, opening less than a month from now on July 19. Based on the classic 1994 animated feature, the upcoming movie reimagines, in a photorealistic live-action style, the story of Simba (Donald Glover), as he grows up in exile before taking his rightful place as king from his evil uncle Scar (Chiwetel Ejiofor). All our other favorite characters from the original, including Nala (Beyonce Knowles-Carter) and...
The Week in Movie News: Pixar Announces New Movie 'Soul,' 'Hunger Games' Prequel in the Works and More
Fri, 21 Jun 2019 17:49:32 GMT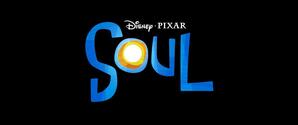 Need a quick recap of the past week in movie news? Here are the highlights: BIG NEWS Pixar announces new movie Soul: On the eve of the release of Toy Story 4, Disney and Pixar revealed they have a second animated feature out next year, in addition to the already announced Onward. This one is titled Soul and concerns "life's most important questions." The movie, which is directed by Up and Inside Out helmer Pete Docter, will arrive on June 19,...
Today in Movie Culture: What Makes Pixar Movies So Special, 'The Dead Don't Die' Director Commentary and More
Fri, 21 Jun 2019 17:43:03 GMT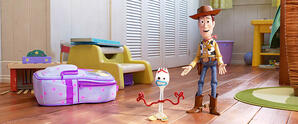 Here are a bunch of little bites to satisfy your hunger for movie culture: Franchise Tribute of the Day: In honor of the release of Toy Story 4, Alamo Drafthouse and Birth.Movies.Death pay tribute to Pixar with a montage list of all the things there are to love about the animation studio, from its tearjerking moments to its important life lessons, featuring clips from most of their movies: Franchise Formula of the Day: Insider also has a tribute to...
Today in Movie Culture: The Evolution of Animation in the 'Toy Story' Movies, Aubrey Plaza's Guide to Creepy Doll Movies and More
Thu, 20 Jun 2019 21:34:35 GMT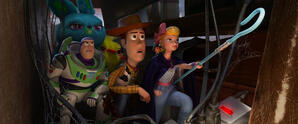 Here are a bunch of little bites to satisfy your hunger for movie culture: VFX Breakdown of the Day: Have you rewatched the original Toy Story in anticipation of seeing Toy Story 4? If so, you noticed a big difference in the animation and special effects of 24 years ago compared to what we're getting today, especially from Pixar. This video from Insider looks at how the quality of the studio's computer animation and VFX has evolved over time: ...
Tom Holland in 'Venom 2'? Producer Amy Pascal Offers Updates on the Future of the Spider-Verse
Thu, 20 Jun 2019 13:01:09 GMT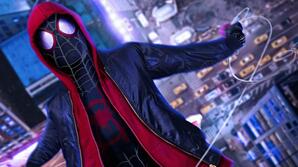 Spider-Man has never been more popular than he is right now, and the proof of that lies in the fact that there are three ongoing franchises that are all wildly successful and thriving in ways we've never quite seen from the webslinger or his cast of freaky side characters. We've got live-action Spider-Man movies, like the upcoming Spider-Man: Far From Home (tickets now available on Fandango; in theaters July 2). There's also animated movies, like the Oscar-winning Spider-Man: Into...